For more than 30 years, we have been working in drivetrain testing. And we are just as fascinated by the possibilities today as we were then. With our enthusiasm for automotive technologies, our closeness to automobile manufacturers and transmission developers, and our observing the international market, we are always close to the technological developments of the industry. To support these developments, our experts develop new test benches, innovative measurement technology, and more effective processes. This is because the tasks in drivetrain testing are usually ahead of their time. Through training, personal development, growing into responsibilities, and the internal exchange of experiences, our teams are ready at all times for all demanding tests on the drivetrain.
The high team orientation of our work and the high level of trust that our customers have in our reliability and discretion require us to live out values such as respect, appreciation, team spirit, customer orientation, and integrity. Our more than 800 employees work every day to help shape a new automotive future through reliable drivetrain testing on state-of-the-art test benches and workspaces for the international automotive industry. To make this possible, we need employees who are always curious, who think outside the box, and who find new answers and solutions. We need people who share our enthusiasm, think creatively, and want to strengthen us in our future work. We are looking for you!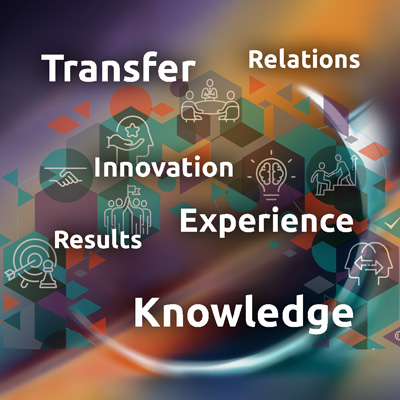 Why ATESTEO? There are many good reasons!
At ATESTEO, you can contribute your enthusiasm for automotive technology to your work and make a meaningful contribution to the sustainable mobility of the future. At our company, you can expect an international and innovation-driven work environment in which, with personal responsibility, creativity, and commitment, you can further advance the development of vehicles with a wide range of drive systems.
Exciting assignments and projects with innovative topics
Rapidly take on responsibility
Open, collegial work environment and motivated colleagues
Secure job with performance-based compensation model
Individually tailored training and development opportunities
Your benefits with ATESTEO
At ATESTEO, our employees are just as important as our customers. Why? Motivated, satisfied, and qualified employees are the foundation for our developments and services and also for our success in drivetrain testing. Our appreciation is expressed as a good working atmosphere and attractive financial and social benefits. As an employee at ATESTEO, you can profit from numerous benefits.
A variety of different and interesting jobs

Flat hierarchies and quick decision-making processes

A top-notch work atmosphere with social interactions that are personal, relaxed, and appreciative

Respectful, appreciative cooperation and back-up by superiors

Flexible working hours, flextime, and shift work

Ergonomic, safe workplace design

Inclusion also in highly technical work for employees with chronic illnesses and disabilities

Individual professional support with feedback discussions, knowledge exchanges, specialist training, and further education

Own health management programme with diverse health offers

Attractive compensation payments, company pension schemes, and special benefits
Coming on board and starting at ATESTEO
We take care of you from the beginning. With the help of a personal onboarding plan, we will teach everything you need to know at our company beyond your already acquired knowledge. You need a comprehensive overview of our company so that you can start your job as quickly and easily as possible. That is why there are introductory days for new employees, during which you look outside the box of your department and get to know organizational relationships. You will be integrated into the team right from the start by a sponsor who will familiarize you with your work environment. As an alternative to direct entry, we also offer trainee programs for university graduates.
Diversity management
The diversity of our workforce is a key factor in recognizing and serving the needs of global markets. A diversity of people means a variety of skills and ideas. In this way, our employees ensure that innovations are driven forward. ATESTEO is committed to a diverse work environment in which the uniqueness of each individual is recognized and treated with courtesy, honesty, and dignity. This is so that everyone can contribute their own skills to the company.
ATESTEO is a member of Charta der Vielfalt, a corporate initiative to promote diversity in companies and institutions.
Our behaviour guidelines
Our Code of Conduct expresses our understanding of ethically and socially correct as well as environmentally friendly and resource-conserving behaviour. They are our values that guide our life, thinking and actions. These values form the basis for our transparent and trusting cooperation with colleagues, customers and suppliers. Because this is the only way we can work together successfully as a company. We want to contribute to leading ATESTEO into a sustainably successful future.
More information on our values can be found in our Code of Conduct.
You would like to work at the specialist for Drivetrain Testing and be part of the automotive development from the very beginning? Apply online now.