Benchmarking vehicle drive systems in the vehicle and on the test bench
Our benchmarking services for you:
Procure vehicle and components
Decode CAN and equip the drivetrain with our own measurement technology (feasibility study)
Take measures in the vehicle and on the test bench
Analyse the data
Analyse various control strategies
Benchmarking helps you to engineer the development of new transmissions and complete drivetrains with higher quality and more effectively, productively, and economically. Vehicle drive system benchmarking at ATESTEO introduces you to a host of possibilities. With our wide range of drivetrain test benches, highly developed own measurement technology, and vehicles on test tracks and roads, we offer you our complete program of vehicle drive system benchmarking from a single source with the highest accuracy of measurement. Whether best practices or specific comparisons – by observing and analysing suitable vehicles of other manufacturers, ATESTEO opens up knowledge and ways for you to optimise your products, processes, and technologies and to increase your competitiveness.
Vehicle drive system benchmarking for developing and optimising prototypes and models.
Would you like to know which developments your competitors offer and how good their technologies are? With vehicle drive system benchmarking at ATESTEO, you'll find out rapidly and fully. In tests on the entire vehicle and drivetrain, we investigate for you the driveability, performance, efficiency, and economy of competitors' products. So that you can work highly accurately, we support you during the early stages of specifying tests of the drivetrain or powertrain. Our own dynamometer and in-house test track, along with a number of drivetrain test benches and various equipment at test benches, support testing all types of transmissions and all varieties of propulsion systems at ATESTEO. All vehicle and test bench tests are conducted in-house with our own measurement technology. As the leading specialist for drivetrain testing, we offer our customers a high degree of expertise and the latest technologies for benchmarking vehicle drive systems.
The advantages of vehicle drive system benchmarking from ATESTEO for you:
Turnkey measurements in accordance with customer specifications
Vehicle drive system benchmarking on the entire drivetrain
Tests for all types of drive systems
High degree of expertise

Structure and composition of high voltage (HV) systems, transmissions, and relevant vehicle systems (brakes, air conditioning, etc.)
Operation of HV systems (for example, through the test bench technology used)
Analysis and measurement of vehicle attributes and systems relevant to propulsion and drive systems
Selection, use, and evaluation (accuracy of measurement) of measurement technology relevant to drive systems
Control of drivetrain subsystems on test benches (for instance, for efficiency measurements)

Technical support in the preparation of test specifications
Worldwide procurement of the desired vehicle and spare parts
Combination of vehicle tests and test bench tests
Robust processes and a high degree of measurement accuracy
Our programme for benchmarking vehicle drive systems:
How we do vehicle drive system benchmarking
Discuss objectives and parameters and create test specifications in close cooperation with our customer
Procure the vehicle and components (for example, the transmission for the installation of measurement technology)
Decode the CAN signals
Conduct a feasibility study – install the measurement technology
Install and test the measurement technology in the vehicle and on the components
Execute the run-in program
Execute the measuring program in the vehicle on the dynamometer, the road, or the test track
If applicable, prepare and execute the measurement program on the test bench
Dismantle and return the vehicle
Document and complete the project (if necessary, send the test components to the customer)
Tools for our vehicle drive system benchmarking
Measurement technology of all signals relevant for drive systems and drivetrains

Rotational frequency, torque, pressure, temperature, etc.
High voltage (HV) measurement technology: voltages, currents, outputs and power (DC/AC)
Special measurement technology

Established special systems developed in house; for example, to measure the shiftability of manual transmissions/clutch
Experienced workshops for vehicles, transmissions, and the drivetrain and of all high voltage (HV) systems
Test tracks, public roads, dynamometers, drivetrain test benches (with HV supplies and the use of vehicle accumulator batteries)
Procurement and logistics for vehicles and components around the globe
Deliverables and technologies involved in our vehicle drive system benchmarking
Measuring points in a PHEV powertrain as an example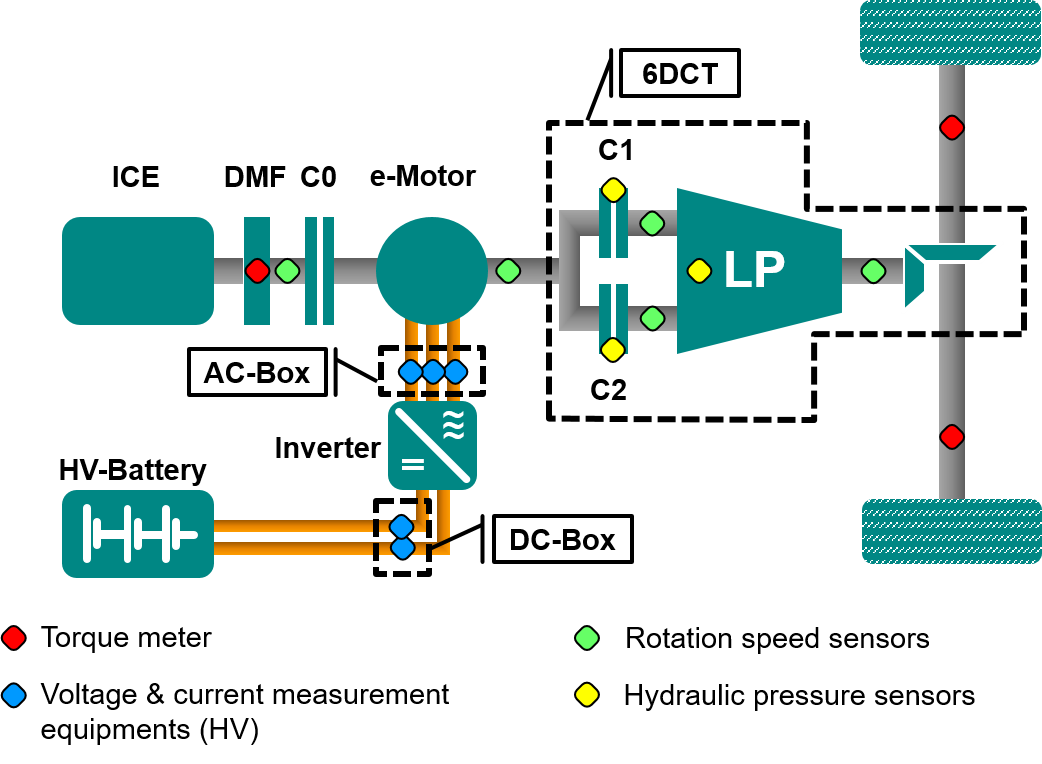 Decoding and verifying CAN signals
Measurement technology in the components of the drive train
Taps on solenoid valves and hydraulic pressure sensors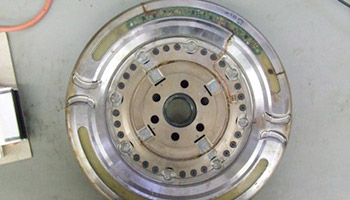 Temperature sensor in the thermomanagement system of HV devices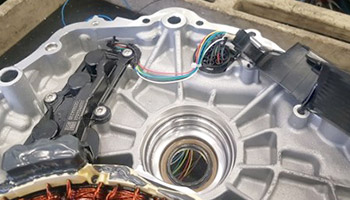 High accuracy torque meter on side shaft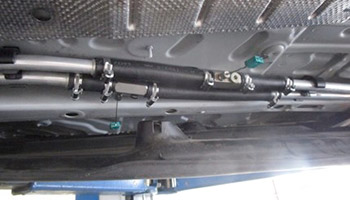 Temperature sensors in the thermomanagement system of HV battery
ATESTEO HV measurement technology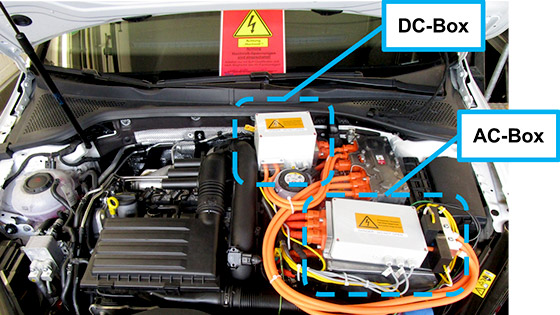 Vehicle equipped with measurement devices
Vehicle test on the dynamometer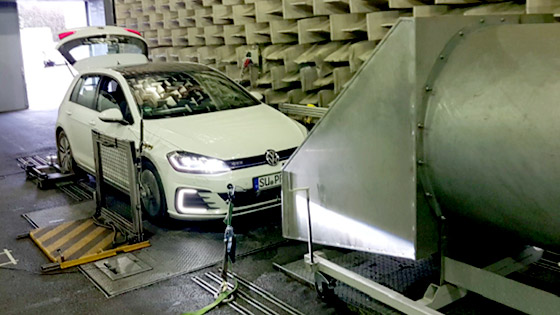 Analysis of the measurement data
Deep expertise in benchmarking hybrid and electric vehicle drives.
ATESTEO demonstrates the full performance potential of the world market leader in drivetrain testing, particularly in benchmarking on electric and hybrid drives. Years of experience in the testing of electric motors, inverters, electrical auxiliary components and hybrid drives provide competence and security in vehicle drive benchmarking. Special test benches with battery simulators, electric motor test benches, hybrid drive train test benches as well as NVH test benches for hybrid drives and electric drives provide the necessary infrastructure.
Benchmarking electric and hybrid drives:
Electronic technicians certified to work with high voltages
In-house HV measurement technology (DC/AC)
YOKOGAWA measurement system
Experience benchmarking BEV/PHEV/HEV in the vehicle and on the test bench
Vehicle drive system benchmarking – everything from a single source.
Through our know-how and years of experience in engineering, along with a complete testing infrastructure of test benches, test tracks, and in-house measurement technology, we offer you extensive vehicle drive system benchmarking from a single source. Our services are for all types of drive systems, independently of propulsion type. Benchmarking at ATESTEO involves testing, evaluation, and analysis of both conventional and modern electric and hybrid drives.
Our infrastructure for benchmarking your vehicle drive systems
Prototype construction
Dismantling of the transmission and analysis and installation of measurement technology take place in the prototype construction area.
Vehicle workshop and repair station
Vehicle retrofitting, changing the transmission, adjusting the measurement technology, and many more things
Dynamometer
Measurements are conducted in cycles at during special driving manoeuvres on the rolling dynamometer.
Test track
Vehicle tests at our in-house test track, concealed from view, at ATESTEO and external test tracks in Aldenhoven and Lommel.
Cold chamber
The vehicle is tested under extreme climate conditions in the ATESTEO cold chamber.
HV charger
Mobile charging station (max. 22 kW DC/AC)
Vehicle drive system benchmarking at ATESTEO: testing, analysis, evaluation.
Performance and driveability tests
Tractive force diagrams drive/brake/recuperation for driving modes
Gear switching maps (driving modes)
Determination of the characteristic curve for travel resistance (rollout curve)
Driving behaviour under different SOC (states of charge), driving modes, and road conditions
Characteristics during charging (only for electric vehicles and plug-in hybrid vehicles)
 Tests of driveability, controllability, shiftability, shifting comfort
Load-cycle change behaviour power transmission/braking
Shiftability, shifting comfort, activation and deactivation of ICE (internal combustion engines)
 Functional benchmarking tests
Analysis and evaluation of propulsion strategies
Analysis and comparison of the offered driving modes
Description and testing of special functions
 Testing efficiency of the drivetrain with a high degree of accuracy 
Mechanical efficiency (in-house rotational speed and torque measurement technology)
Electrical efficiency (in-house high voltage measurement technology and YOKOGAWA measurement system)
 Fuel economy and consumption tests
Consumption/operating distance of the vehicle during cycles (for example, WLTP) on the dynamometer after homologation
Consumption/operating distance of the vehicle as measured on streets and roads
Analysis of energy management, retention time/use of subsystems for cycle and road measurements
 Reliability/Recording load and stress profiles
Determination of road measurements (distance, traffic conditions, measuring technology) with relevant load
Execution of measurement runs for creating load profiles
Analysis and evaluation of load profiles for systems and components
Creation of test specifications, if necessary
 NVH (Noise Vibration Harshness)
Capture and recording of noises relevant to the drivetrain
Thermal management tests
Evaluation of thermal management in electric vehicles and hybrid vehicles
This might also interest you