Get started in the automotive industry.
Do you have your degree in your pocket and would like to successfully advance projects in the international automotive industry with fresh knowledge? Do you want to quickly take on responsibility for exciting and challenging tasks, work in an international environment, and make full use of your opportunities? Start your career at ATESTEO and secure an interesting long-term position with very good development opportunities.
Your opportunities at ATESTEO – develop your professional future.
As a young professional, you will work from the beginning on an equal footing with experienced professionals in a team. You will benefit and learn from the expertise of longstanding employees and bring in fresh, new knowledge yourself. A variety of tasks await you, doing which you can continuously develop professionally and personally. Continuing education and advanced training from ATESTEO will help you to increase your competence and expand your specialist knowledge. And you will make valuable national and international contacts in the industry.
Discover your possibilities in drivetrain testing at ATESTEO!
Start your career in the automotive industry with ATESTEO and secure yourself a long-term and varied position.
A look at our professional fields
Engineers
At ATESTEO, engineers work for the mechanical engineering, electrical engineering, and vehicle technology areas. They design and build our drivetrain test benches, create test programs, are responsible for the measurement results, and analyse or optimise errors. They also coordinate projects with their colleagues and are the point of contact for our customers.
Technicians
At ATESTEO, technicians work on our various test benches. They oversee and set up the test benches for functional and endurance testing. In different areas such as, for example, the NVH (noise vibration harshness) test benches, the focus is on the installation and commissioning of test assemblies for acoustics tests and functional tests on vehicle components. Technicians monitor and optimise work processes and cooperate with our specialist departments and partners.
As an information technology administrator, you are responsible for monitoring data traffic in our company and troubleshooting systems and databases. IT administrators need particularly deep computer and network skills to guarantee smooth processes. As an IT project manager, you manage and implement IT projects at ATESTEO.
Commercial administration
Our commercial clerks are responsible for commercial and administrative tasks. They do invoicing, create quotations, and are responsible for our telephone centre and appointment management. They are responsible for correspondence with customers, manufacturers, and suppliers and maintain our master database. With an apprenticeship as an office management assistant, you are ideally qualified for this area.
Purchasing
Buyers at ATESTEO ensure that all materials, goods, resources, and services are available at the right place at the right time. They handle the entire procurement process, ensure the best price-performance ratio of the purchased goods, and take over purchasing controlling. A good prerequisite for starting to work in Purchasing at ATESTEO is training as an industrial clerk, technician, engineer, or industrial engineer.
Controlling
The controlling department at ATESTEO ensure that operations are as economical as possible. The controller shows the potential for savings and further development and creates cost optimisation plans.
Accounting
In business accounting, all business transactions are documented with supporting documents. Data and records are kept clean and made accessible to tax authorities. The profitability and liquidity of the company are under permanent control and the preparation of the company numbers creates the basis for strategic decisions. At ATESTEO, economists, mathematicians, and graduates of business administration programmes work in this area.
Marketing
Marketing at ATESTEO ensures targeted and brand-compliant communication of company-related topics both internally and externally. The marketing department establishes contact with our target groups. Marketing, advertisements, brochures, websites, public relations, events, and social media activities are created. The prerequisite for working in marketing at ATESTEO is a marketing degree, business administration degree, degree in communication, degree in graphics, or training (an apprenticeship) as an advertising sales representative.
Human resources
The human resources department at ATESTEO is divided into personnel management and personnel administration. This means that the deployment of staff is planned and the staff is developed and sought. One becomes a human resources specialist through specialisation. If you have studied business administration, psychology, pedagogy (education), or sociology, your chances for entering the HR area are good when you have an additional qualification, such as a Master's in Human Resources. As a business economist or HR specialist, you can start directly in human resources. Personnel management includes activities related to  the administration, management, planning, and development of personnel.
Your dream job is a click away.
Would you like to get off to a flying start in the automotive industry? Apply for one of our open positions as a recent graduate using our online form.
Contact us if you have any questions about our company, current job vacancies or our application process.
Your contact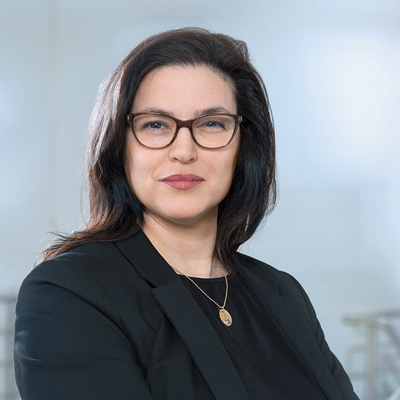 Meet us!
Visit us at one of the upcoming recruiting fairs. We are looking forward to getting to know you.
Join ATESTEO as a young professional and become part of the automotive industry.