Drivetrain testing? We've got it!
ATESTEO is the number one employer for technology enthusiasts, automobile enthusiasts, and everyone who wants to help shape our traffic and transport concepts of the future. You can fully live out your passion for automobiles, engineering, and technology while making a meaningful contribution to the sustainable mobility of the future at the worldwide market leader for drivetrain testing. On our test benches, we test automobile components for functionality and endurance. Our test results then allow manufacturers to improve or further develop their components for the production of automobiles in series.
Be a part of it! With an apprenticeship at ATESTEO or while you are a student at a university or college, you will be right in the middle of the automotive industry and make an important contribution to the development of new, more efficient, and more environmentally-friendly drive systems.
Discover the world of drivetrain testing – apprenticeships at ATESTEO
Do you want excitement, variety, and responsibility on the job? Do you wish to incorporate your enthusiasm for technology and cars into your job? Do you wish to learn an occupation that moves a lot and makes a useful contribution to the sustainable mobility of the future? Then you have come to the right place!
Start your apprenticeship at ATESTEO and dive into the fascination of the drivetrain early on. Or get to know us through an internship and discover the variety in drivetrain testing up close.
Internships for students/pupils at secondary level
Do you already know what you want to become in the future? Do you already have an idea of the industry and occupational field in which you would like to work? We'll show it to you in an internship in electronics or mechanics at ATESTEO in Alsdorf, Germany. You can complete your internship with us as a school event during school time or on your own initiative during the school holidays (school breaks). You will get to know the professional field, processes, and contents. You will work with us and also get valuable tips for your choice of careers.
Girls' & Boys' Day
If you would like to get an early look at the world of work and you are open to getting a taste of professions you haven't even thought of yet, then come to ATESTEO at the next Girls' & Boys' Day. We invite schoolchildren starting in the fifth grade to our Alsdorf location so that they are able to experience drivetrain testing close up. On this day, we want to show you how much fun it is to work in the automotive industry.
Our responsibility for training young people
We want that at ATESTEO, you learn a lot, further develop yourself, enjoy your job, and are prepared as well as possible for your future career path. Therefore, we take our responsibility for your apprenticeship very seriously. The trainers in the various departments of our company are officially qualified and named as training supervisors by the Aachen Chamber of Commerce (IHK Aachen). As part of your training plan, we impart all the skills and knowledge specified there in a practical and sound manner. We carry out your training according to the company training and transfer plan, also pay attention to your personal development, and ensure safety at your workplace. Your performance evaluation and assessment is done objectively, understandably, and fairly, because your trainer intensively takes care of you and your learning.
Start your apprenticeship at ATESTEO now!
Apply for your apprenticeship at ATESTEO and become part of the automotive development of the future.
First-hand practical knowledge – university/college students at ATESTEO
At ATESTEO, you can study and at the same time gain practical experience. You can work with us as a working student. Or you can write your thesis in the exciting work environment of ATESTEO and will be actively supported by our experienced professionals.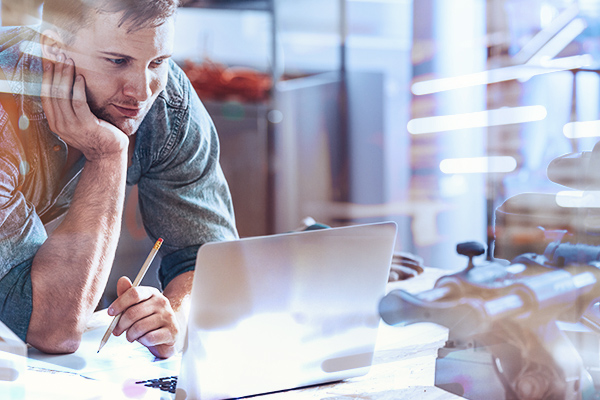 Dual study Mathematical-Technical Software Developer (m/f/d)
Do you enjoy programming and maths is one of your favourite subjects? Do you want to earn money and gain practical experience and study at the same time?
You can do that within a dual study programme to become a mathematical-technical software developer "MATSE" (combines the two courses of study mathematics and computer science) at our ATESTEO location in Alsdorf. By combining this with the Bachelor of Science degree programme in "Scientific Programming" at the FH Aachen University of Applied Sciences, you will acquire both a Chamber of Industry and Commerce qualification and a Bachelor's degree. The theoretical training at the IT Centre of the RWTH Aachen University and the strong practical relevance at ATESTEO form an ideal start for your professional career.
The dual study programme lasts three years. During this time, you will learn how to develop programmes that support your work on the PC – be it controlling robots, simulating complex contexts or programming apps for smartphones. The theoretical content is taught at RWTH Aachen University. At ATESTEO, you'll get involved and get to know the practical side of things here in Alsdorf.
Study-related internships at ATESTEO
An internship at ATESTEO allows you to gain your first insight into daily work in drivetrain testing. You will have the chance to take a look at interesting projects in the automotive industry and learn about work procedures and coordination processes. We will familiarize you with all the important content of your dream job during your internship. At ATESTEO, you have the opportunity to complete your compulsory internship or to voluntarily take a look at us. You will supplement your theoretical knowledge from your studies with interesting knowledge from practical work. So you can learn a lot from us in a short time.
Student assistants
For university students from the second semester onwards, ATESTEO also offers the opportunity to work as a student assistant on the test benches, but also in projects. This allows you to gain more and more extensive experience in the automotive industry and earn some money. If you have already completed your basic studies, you can join ATESTEO as a part-time working student. In this case, you will deepen your professional competence, work responsibly on projects, and collect valuable knowledge and many contacts. You also have the chance to be taken on in your chosen profession at ATESTEO after completing your studies.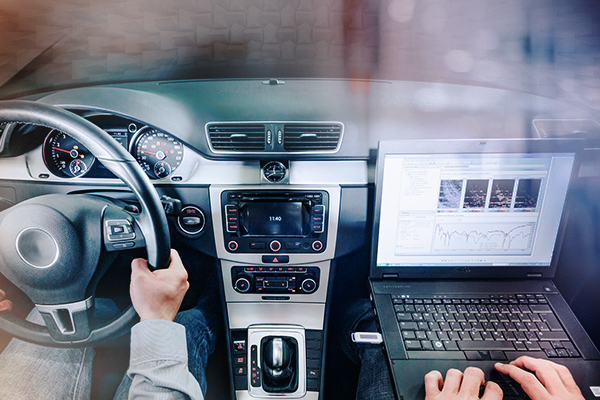 Bachelor's or master's thesis
Benefit from our knowledge and experience in your field and write your bachelor's or master's thesis at ATESTEO. We give you a lot of freedom in finding a topic and support you intensively from the start so that together, we lead your thesis to success. Your personal mentor will support you personally and professionally at all times. You do practical work in your subject area and can incorporate the documentation of the results from it into your bachelor's or master's thesis. Conversely, your findings become part of our practical work. You will be an important part of our team right from the start and have a good chance of being taken on after you are graduated.
Professional fields at ATESTEO
At ATESTEO, as a student you can complete internships, work, and gain a foothold for your future career path in the following professional fields:
Technical
Electronics
Engineering
Mechatronics
Technology
Information Technology
IT Project Management
IT System Administrator
Software development
Business
Management accounting
Office management
Controlling
Purchasing
Logistics
Marketing
Human Ressources
Work at ATESTEO during your studies!
Combine your theoretical knowledge with many exciting practical projects at ATESTEO and start your career with us!
Your dream job is just a few minutes away
If you wish to do your apprenticeship, work with us in the context of a cooperative degree programme, do an internship, or wish to write your bachelor's thesis or master's thesis at our company, please apply using our online form in our job portal.
As an alternative, you can send us a speculative application. All information on speculative applications can also be found in our job form.
Contact us if you have any questions about our company, current vacancies or the application process.
Your contact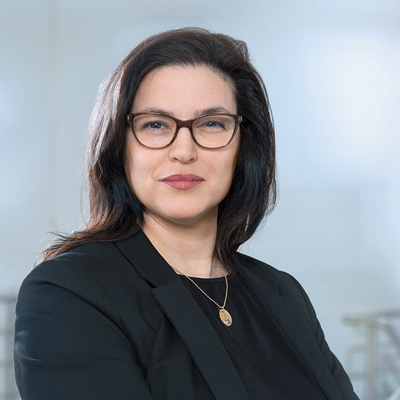 Meet us!
Visit us at one of the upcoming recruiting fairs. We are looking forward to getting to know you.
Are you looking for an apprenticeship in the automotive sector or do you want to apply your theoretical knowledge in practice? Join our Team.