Testing and powertrain testing at the No. 1!
As a leading drivetrain testing specialist, ATESTEO concentrates all its expertise and experience on testing the entire drivetrain in the test bench. In addition to the components that supply the drive wheels with energy, we also test the engine for you in Powertrain Testing.
E-mobility testing at ATESTEO: The future has started.
Drivetrain Testing and Powertrain Testing
Your requirements, wishes, and goals are what drive us. Whether the power is from a combustion engine, electric motor, or hybrid drive — we support you to develop and implement new, low-emission transmissions and drives. As the leading drivetrain testing specialist, we offer you drivetrain testing and powertrain testing along with further engineering and testing services. At over 200 of our own test benches, we test your complete drivetrain or individual components. Noise, vibration, harshness (NVH) and braking performance tests are part of our drivetrain testing service range. We also perform complete vehicle testing on the roller dynamometer test bench and at our proving grounds. ATESTEO especially stays abreast of changes in electric vehicles. With e-motor powertrain testing test benches and hybrid test benches, we support you in your creating e-mobility technologies.
Our competence in drivetrain testing
Growth, quality and increased efficiency are the challenges that the automotive and supplier industry must meet with innovative solutions. Increasing efficiency has a great deal to do with the drivetrain. This is because effective CO2 reduction can be achieved through improved transmission efficiency. As the global market leader for drivetrain testing, ATESTEO is your strong partner here. With tests individually tailored to your requirements, we create the basis for you to optimize the consumption and thus the CO2 emissions of your existing drivetrain technology. This service is embedded in a comprehensive drivetrain testing portfolio that also includes the requirements for the entire vehicle and individual components of the drivetrain.
Your advantages with the leading testing specialist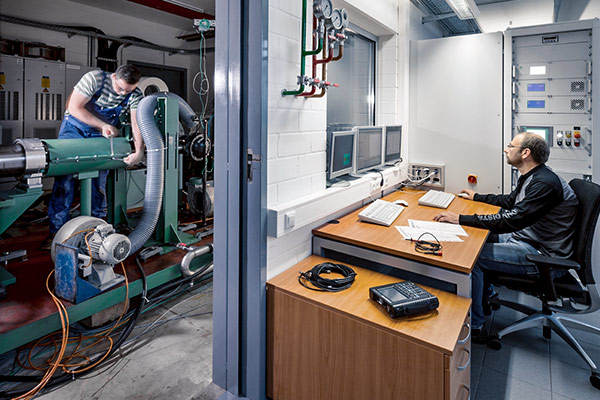 Reliable, independent drivetrain testing partner
Extensive transmission and drivetrain know-how
Reliability of processes and results
Expertise in testing and pre/post-processing
High testing capacities
Flexibility in application
Test bench set-up analogous to Drivetrain Testing demand
Would you like more information about our solutions in testing and drivetrain testing? Our experts are available to answer your questions.
We are looking forward to your message!
By submitting this form or writing us an electronic mail message, you are transmitting personal data. We use these data exclusively to fulfil your wishes and requirements; in particular, to answer your inquiry. Your details, including the contact data you have provided there, may be stored by us for the purpose of processing your inquiry and in the event of follow-up questions. The basis of law for this is Article 6 Section 1 Letter b of the DSGVO (Datenschutzgrundverordnung, English: General Data Protection Regulation [GDPR]) (pre-contractual measures and performance of the contract). Your personal data will not be forwarded, sold, or otherwise transferred to third parties unless you have previously expressly consented to the transfer of your data. The basis of law for this is Article 6 Section 1 Letter b of the GDPR (performance of the contract) and Article 6 Section 1 Letter a of the GDPR (consent). Please note that data transfer in the Internet (for example, during communication by electronic mail) is subject to security breaches. It is not possible to completely protect the data against access by third parties.