Testing and powertrain testing at the No. 1!
As the leading drivetrain testing specialist, ATESTEO concentrates its entire competence and experience on testing the entire drivetrain on test benches. With our powertrain testing services, we test vehicle engines and components that supply power to the driving wheels.
Drivetrain testing and powertrain testing
Your requirements, wishes, and goals are what drive us. Whether the power is from a combustion engine, electric motor, or hybrid drive — we support you to develop and implement new, low-emission transmissions and drives. As the leading drivetrain testing specialist, we offer you drivetrain testing and powertrain testing along with further engineering and testing services. At over 150 of our own test benches, we test your complete drivetrain or individual components. Noise, vibration, harshness (NVH) and braking performance tests are part of our drivetrain testing service range. We also perform complete vehicle testing on the roller dynamometer test bench and at our proving grounds. ATESTEO especially stays abreast of changes in electric vehicles. With e-motor powertrain testing test benches and hybrid test benches, we support you in your creating e-mobility technologies.
Our competence in powertrain testing
Growth, quality, and increasing efficiency are the challenges which the automobile and automotive supply industries must meet with innovative solutions. To a high degree, increasing efficiency has to do with the drivetrain, as effective CO2 reduction can be reached through improved gearing efficiency. As the worldwide leader for drivetrain testing, ATESTEO is your strong partner in this field. With tests custom designed to your requirements, we create the foundation for you to optimise fuel consumption and thus CO2 emissions of your existing drivetrain technologies. This service is built into a comprehensive drivetrain testing service range which also contains requirements for the complete vehicle and individual components of the drivetrain.
Your advantage at the leading testing specialist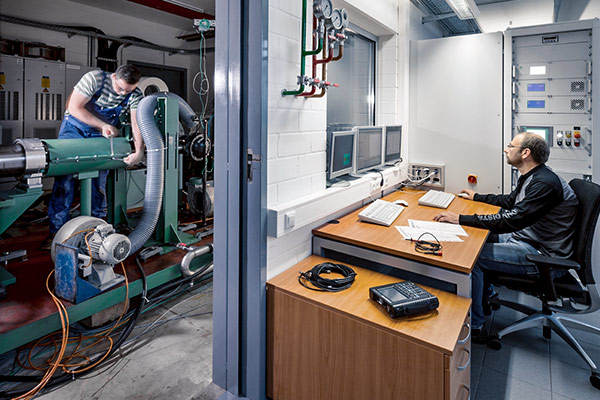 Reliable, independent drivetrain testing partner
Extensive transmission and powertrain know-how
Reliability of processes and results
Competence in testing and pre- and post-processing
High testing capacities
Application flexibility
Test bench setup corresponding to drivetrain testing demand
Your requirements – our testing solutions